B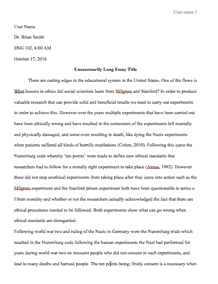 University/College: 
Wesleyan University
This essay has been submitted by a student. This is not an example of the work written by our professional essay writers.
Own college studies
The wait was long. Queueing at school was always the worst time of the day, but nothing could match playtime. As other children in my class interacted and jumped up and down, I curled up myself in a corner, afraid of mixing with the rest of the flock. The situation did not change even after attending a number of schools from different locations. I was extremely shy and found it hard to create friends out of strangers. Not aware of being antisocial, I valued and loved my solitude, and school bullies did nothing to help.
After I completed my college studies in December the year 2009, I was unemployed for 11 months. Needless to say, it is the worst that can happen to a student fresh from college. I put myself together and kept with the hunt for a seemingly non-existent job. Some employers said they prefer their employees with a Master's Degree. When I finally found one, I had to work at the Food Services. Not being aware of the social bias, I had difficulty performing and delivering. Sometimes I could experience mixed emotions between low moments and withdrawal just because of people's attitudes around me.
I am grateful, though, that I got to adapt to the new social life. My new job gifted me with a new perception, a perception that has proven to be important up till now; a perception that has helped nurture my social life, one that has improved my interconnections and grown a passion for me. Not everyone is our enemy, and that diversity in culture should be more of a unifying factor than dividing. For this reason, I decided to take on a path that will help unite people from different backgrounds and change perceptions for the better; something that will do away with prejudice. I would also get to understand why people are of particular views and opinions and learn to accept them for what they are. At this point is when I found the way to my passion: studying a Master's Degree in International Higher Education and Intercultural Relations, and where else but at the highly rated Lesley University?
Diversity and inclusion services organization
In the long term, I would like to be the head of diversity and inclusion services organization and be able to assist people in the fight against social bias, negative perception, and attributions as existing in the society. This approach will also foster information sharing in any given setting. I have worked at Mintz since 2009, and I have seen many social perception blunders across the departments. Therefore, I would like to empower my junior staff with the ability to deal with such negativity and how to avoid having corrupted perceptions. In the same way, I would like for my colleagues to understand the attributions behind certain opinions.
I believe the International Higher Education and Intercultural Relations program will also extrapolate my potentialities and open windows to new chances that I would like to pursue. After a research on where the alumni of this course at Lesley University end up, I was so thrilled to gather that I could land a career at Florida Atlantic University as a Coordinator of Diversity Services. Who in the world would not like that? Besides, this Master's program would also open doors to international career paths and more diverse and alternative industry settings. I believe I am up for such challenges. For instance, working in the travel industry; diversity and intercultural training and consulting, multicultural arts organizations, advising at universities international student and scholar departments among others.
Given that I have compassion for helping people and the society as a whole to develop a positive attitude towards interaction. I am confident that this program will help me improve the society's daily living. As well, I will be able to gain a theoretical approach to the real happenings and circumstances prevailing out in the real world. I am aware of the fact that education at Lesley gives academic grounding and at the same time emphasizing on the practicality. Moreover, I have a hands-on experience from work and previous encounters; it is not a requirement for the program, but I believe it will be of great influence to my focal ability. In the same way, Lesley University being a university of its stature, I have no doubt that there is a rich diversity of culture within the student body; something that I would like to reap from in my public relations interest.
International Higher Education
Lesley's graduates of International Higher Education and Intercultural Relations end up in a wide line of career paths, some in international fields. This will not only increase my network but also provide for further growth and spreading wings to attain further career milestones.
While still at researching on what I have to gain from studying at Lesley, I was drawn closer by the skills that one acquires during the learning process of the program. I am confident that on completion of my studies at Lesley, I will be able to develop an insight into the world of the unknown others simply through evaluation, examination, and analyzation of persons. Also, on the table is developing the skill of being tolerant to ambiguity and being able to navigate through a diverse culture; at the same time, interdependent society. To add to the long list of skills that one can acquire at the end of the course, I will be able to carry myself as an agent of culture that I am. Being able to act as a source of cultural, linguistic, social and historical knowledge and experiences. It is important that I adopt and interdisciplinary approach to critically inquiring into cultural encounters and experiences, this I can only get by taking the course at Lesley. With the help of the Master's Degree, I am set to be able to develop the art of being able to integrate the relevance existing in intercultural concepts and frameworks which are continually unfolding in the day to day life. Lastly and most importantly, the Lesley University curriculum of the program incorporates training one to apply knowledge, vision, skills and experience in the service of being a catalyst for reflection and action especially in my field of interest. It is also to my knowledge that no one-to-one theorem exists in that line, and there is no specific rulebook ever written on the same, I, therefore, acknowledge that helping the society calls for an action-based approach.
Not to overemphasize, but my compassion for assisting people to be aware of social bias drives me. In the same light, I am interested in joining at least one social club, if not more. There I can be able to develop new personal relationships and perhaps bring more to the table with my knowledge of social and cultural places which could expand the club's touring ground.
I worked in the Food Services team at Mintz after leaving college. I slowly but steadily rose years and grown to become a Purchasing Coordinator, and this can be attributed to my experience in dealing with people of different social and cultural upbringing. It is also safe to say I exhibited leadership while exercising my duties hence safely landing me in that position.
Need a paper on the same topic?
We will write it for you from scratch!
Request Removal
If you are the original author of this essay and no longer wish to have it published on the SpeedyPaper website, please click below to request its removal: