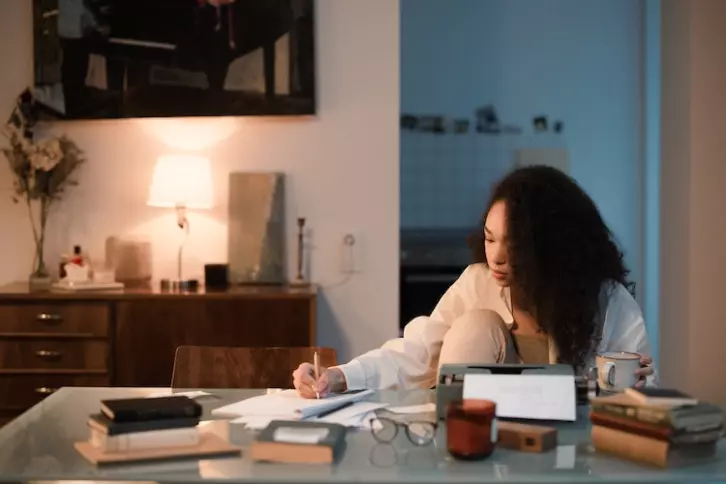 How to write a reflective essay: easy to understand guide & topics
Modern reflective reflection papers may seem simple, but they can be a real pitfall if you don't know some nuances. For example, how can you reflect on something without knowing the sequence of actions? Of course, you can get paper writing help on Speedy Paper and forget about your assignment as a nightmare. But do not forget that reflection papers will become a reality for you during the academic process, so you should know the basic writing approaches. It may be right to get your pasper written by experts for the first time, but let's check how you can handle this assignment if no one is around. Knowing a few clever academic tricks will surely be useful, so let's get started!
What is a reflective essay and why is it important for students?
Before writing a reflection paper, you should know the basic terminology. This approach will allow you to avoid misinterpretations of your requirements. Reflective essays are papers that aim to describe some experience or event. They are also created to analyze the meaning of that experience and what can be learned from it. In other words, you need to reflect on something, analyze certain events, and give estimates of some things. Also, reflection papers require the writer to open up about their thoughts and emotions to paint a true picture of their story, personality, and individual traits. This type of paper also provides a vivid summary and description of your experience.
Types of reflection papers you should know about
Many first-year students want to learn how to write a good reflection paper. But first of all, young people need to know that there are two types of such assignments.
Experiential reflection. You will discuss your experience and learning in terms of reflective statements. Such an essay aims to show your reader (professor) the things and concepts you have understood through your experience.
Reading reflection. Such reflections are designed to encourage students to complete readings before class. Your goal is to deeply and comprehensively analyze content and form personal meaning guided by your metacognitive skills.
As you can see, writing a reflective essay depends on the type of paper you must choose. Although the goals of your work may be similar, the differences in detail are very important for understanding the essence of the essay.
How to write a reflective essay like a pro
Surely you want to know how to write a reflection paper correctly because high grades are the goals of any student. So let's divide the process of analyzing your writing activities into several parts and start with the most important. Here's what you should know first.
Reflection paper format
When you decide to get started, the correct format of a reflective essay is what you need. It is very different from the classical argumentative or even research paper. Your goal is to write a well-structured story based on your reflections. Typically you will need to use the APA or the MLA format to arrange your essay. But how long should a reflection paper be? Typically, your assignment length varies between 300 and 750 words, depending on your college or university. Ask your professor about what nuances you should pay attention to. And let's take a closer look at formatting styles first.
Reflective essay in MLA format
Use double-spaced Times New Roman 12 pt font;
set 1" margins;
top right includes last name and page number on each page;
titles are centered;
the header should include your name, your professor's name, course number, and the date (dd/mm/yy);
the last page includes a Works Cited.
Reflective essay in APA style
Use double-spaced Times New Roman 12 pt font;
set 1" margins;
include a page header at the top of every page;
insert page number on the right;
include title, abstract, main body, and references.
Reflection paper outline
Now let's talk about how you should craft your outline because it's a map of your entire essay. Try to be attentive to details when brainstorming. You should divide your paper into three main parts: intro, body, and conclusion. Here is a detailed description of each part.
Introduction
Surely you understand that the reflection paper's introduction should be a prelude to the main paragraphs. Here you should describe your work's essence, goals, and tools. Here are the key elements that you should craft.
The hook: grab the reader's attention with a brief preview of what you'll be writing about.
Example:
We found Matthew around the corner of the house, wearing a pink jacket, and slacks, holding a cane with a glowing ruby on the handle.
Thesis statement: Get ready to write a brief statement containing information about your experience and the ideas you want to reveal in your essay.
Example:
That winter's music crafting experience on the cruise ship inspired me to pursue this type of work in the future.
Body paragraphs
So what does a reflection paper consist of? When it comes to the central part of your essay consists of three (usually) paragraphs. The first part should contain one reason your subject made an impression on you. Then, describe your emotions and why certain things were important to you. As a rule, writing a reflective essay does not have the wrong stages. You can describe your experience based on subjective feelings and emotions.
The second and third paragraphs should also include reasons for your subject made an impression on you. Again, try carefully analyzing all emotional patterns or find a reflective essay writing service to delegate your assignment. This option is acceptable for those who do not know how to move on.
Conclusion
And here is the final part of your assignment, where you should summarize your ideas and experience. Describe your feelings, and mention the discoveries and experiences you have. Try to make this part easy to understand by building a logical relationship between the first and last paragraphs. You can also mention that other people may have different experiences than you.
Good reflective essay topics you will love at first glance
As a rule, many beginners experience difficulties at the stage of finding an idea. Starting a reflection paper is not easy, especially if you don't know which direction to go. But don't worry: here are some good topic ideas to get you started.
Reflection paper writing tips for newbies
Every first-year student will certainly face difficulties in creating the first essay. That is why you should check these tips. Perhaps you can simplify the process of preparing and writing your assignment. Here are the things you should check first.
Pick the right topic
It's not for nothing that people often need reflective essay writing help because they don't know which idea to choose. At this stage, many people panic because not all research areas are equally easy. How will you reflect on something if you don't even understand the nature of your emotions? That's why you should check out our list of ideas and other topics for something special.
Find good examples
Here is another piece of advice that you should heed. At the first stage, you may not understand the procedure for creating an academic assignment, but do not panic. By finding examples on the Internet, you can look at how other people have accomplished a similar mission. In addition, you can watch other writers shape their thinking and describe certain things or situations. Such experiences will help you reflect on things in your way.
Understand and summarize the material
There is nothing worse than starting work when you do not fully understand the essence of your topic. That is why you should reserve time to understand and summarize the material. Then, spend as much time as you need to get to the bottom of your work. This approach is extremely important for most modern students. And don't forget to take notes, especially if some things seem important to you.
There are no wrong answers!
You probably already understand the essence of your reflection task, so don't be afraid to make a mistake. Your essay will not contain wrong answers as no standard measures this parameter. Describing your experience, emotions, sensations, and thoughts, you can be guided by your (and only your) ideas. Ultimately, this is your story, and you are not tied to a particular interpretation.
Seek feedback
As a beginner, brainstorming reflective essay topics might seem challenging. To overcome this, seek constructive feedback from peers, teachers, or writing center professionals. This feedback can offer diverse perspectives and enrich your essay with unique insights. Moreover, it aids in understanding your strengths and areas for improvement.
Experiment with different styles
Exposing yourself to various writing styles is beneficial. Even if you're an MBA student, don't shy away from seeking
MBA essay help
. Learning and experimenting with styles from different fields can enhance your writing versatility. This method is a practical way to add depth and creativity to your reflective essay and make it more engaging.
Check twice
Do not forget that your paper must be polished. Reread each sentence, check the grammar and spelling, and take your time to submit your paper. Perhaps you should also consider how correct the facts and transitions you have used are. Don't forget that brevity is the soul of wit, so giant sentences lower the clarity level. Perhaps you should take a break before the editing and proofreading stage.
Use plagiarism checkers
Even though your assignment involves personal reflections, you may encounter plagiarism. Perhaps you have unconsciously borrowed a phrase or sentence from another paper. However, you don't have to worry. Select any plagiarism checker and find all non-original text parts. Such a strategy is very important for those who care about high grades.
Reflective essay sample: the way to start writing
As you already know, samples can help beginners get over the uncertainty phase and get started on the writing process. Here is a solid sample that will allow you to understand how to organize the stages of collecting, analyzing, and implementing information. As you can see, examples of reflective essay papers can significantly reduce the time it takes to create your paper.


Conclusion
The devil is not as black as he is painted. This guide will help you clear your doubts and start the writing process faster. So grab any topics, check our examples, and work. You might also want to check out the guide on how to write a response essay if you're thinking of writing this type of assignment soon. And don't forget that you can always count on our academic help if something goes wrong. SpeedyPaper is a team of professionals who are always here to assist. By choosing us, you can count on well-written papers, timely delivery, only plagiarism-free content, and top-quality extras! Surely you will make the right choice and enjoy high grades!