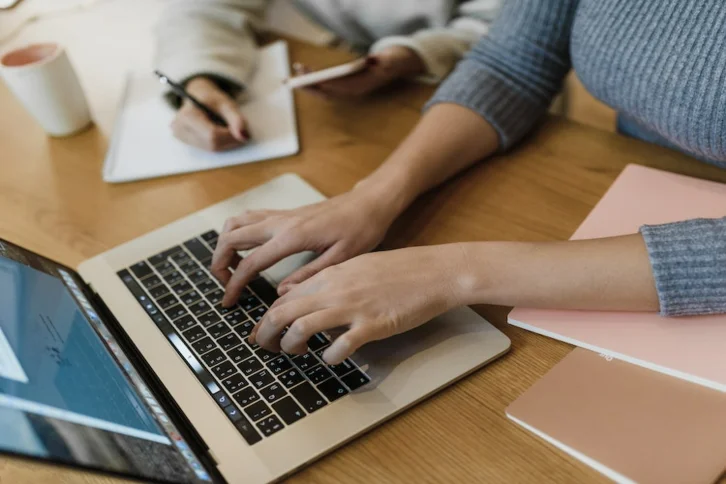 Types of essay  papers: a brief guide for students
What type of academic papers is the most controversial and trickiest? Surely you will be surprised, but an essay is a correct answer. But what is wrong with this type of assignment? Why is essay writing associated with a huge number of pitfalls and difficulties? The thing is that many students do not know the difference between the types of such assignments and often make primitive mistakes. So you should check out this brief guide to craft your papers like a pro!
Five major essay types everyone should know about


You will surely encounter these types of assignments at school, college, or university. That's why you should know the five basic types of essays, so you don't waste time looking for answers an hour before a deadline. But what type of essay to write as a student? Here's what you should know first.
Essay type
Skills tested
Example prompt
Argumentative essay

Forming personal opinion through a research
Mastering an evidence-based argument

Do you think that abortion should be made illegal?
Expository essay

Knowledge of a chosen topic
Communicating information with solid facts

What is an acceptable level of sadness?
Narrative essay

Creative language skills
Presenting a solid narrative

The most challenging decision I ever had to make
Descriptive essay

Creative language use
Describing crucial details

Explaining a smartphone to someone from the '60s
Persuasive essay

Forming logical arguments and compelling speech to influence readers
Mastering the experience-based speech writing skills

Recreational marijuana should be made legal nationwide.
As you can see, the set of required skills differs depending on the types of essay papers. And now, let's take a closer look at all these assignments and the nuances that every student should know. Check the key nuances of these academic papers and the most important features. Surely you will be glad to know more details so read carefully.
Persuasive essay
This essay type aims to convince the reader to agree with your specific point of view. It is crucial to remember that such a task is not just about presenting solid facts but also about showing your opinion and supporting it with evidence. So try to support your arguments with solid evidence.
Be clear and try to avoid complicated wording or clichés. Your goal is to present your point of view most transparently. In other words, you must feel like someone who creates an instruction manual for a nuclear reactor. Explain every aspect of your research directly and simply. It is the success of your essay writing process.

Related: How to write a persuasive essay 
Descriptive essay
Usually, students ask, "What type of essay is most common?" As a rule, you will often have to write descriptive essays as they involve the use of logic and perception. Such a paper type is aimed at a detailed description of things, objects, people, events, or even emotions. In a way, these are creative assignments. Since students independently choose the way and approach to the description of something.
But don't forget that you must use language creatively, picking striking word choices to convey a memorable picture of what you're describing. Typically, this essay should begin by introducing the object of your description and end by drawing an overall picture of it. However, your main task is to create an original description of your object, not to copy generally accepted facts.
Related:
How to write a descriptive essay
Narrative essay
This essay type is for telling stories. As a rule, you will have to form a story based on your experience, imagination, or analysis of what you have experienced. Generally, you don't have to strictly divide into the introduction, body, and conclusion. At the same time, you need to start by setting up the narrative.
In addition, your final paragraph will be about expressing the story's point. Most students should describe the experience and what impression it made on them. By the way, these types of essay papers are much more personal and creative than other assignments. That's why professors love to assign essays like this.

Related: How to write a narrative essay 
Expository essay
Regarding this type of essay, you should focus on a direct and clear explanation of a topic. You don't need to craft an original argument. Instead, you just need to have a balanced and well-organized view of the topic. As a rule, such types of essay papers are aimed at analyzing your familiarity with a topic and the ability to systematize relevant information.
Typically, the beginning of this essay type is focused on providing a basic background and only goes into detail about the body part. As a result, the conclusion summarizes the information presented. As a rule, students often need to craft such papers to learn how to focus on important details.

Related: How to write an expository essay 
Argumentative essay
These types of essay papers are designed to teach students how to form evidence-based arguments. As a writer, you should use evidence or quotations to present your position on a topic. In other words, you can rely on research results or your own experience. The only caveat is that your ideas and arguments must have a solid background. This type of essay has a standard 5-paragraph structure and a clear division of arguments to focus on the most relevant aspects.

Related: How to write an argumentative essay 
What is the difference between argumentative and expository essay?
Both assignments aim to provide in-depth, balanced information on the topic. But an argumentative essay lets you take a personal position once you have presented the key information. The main task of this essay type is to convince the reader to accept your point of view. At the same time, the expository essay straightforwardly provides information and explanations. So this is where the main differences lie.
What is the main difference between a persuasive essay and a narrative essay?
The goal of any persuasive essay is to convince readers to act or believe in something with passionate opinions. Therefore, such papers are focused on conveying information and making clear points. At the same time, the goal of any narrative essay is to focus on interesting writing approaches and creative academic ideas.
Other popular types of essay papers you should know about
You probably understand that the above types of essays are the basic and most popular. But there are other papers that you should be aware of. Here are the types of essays you will encounter in high school, college, or university. Knowing all the details in advance, you will surely be able to cope with your academic tasks.
Evaluation essay
When creating your evaluation essay, you must present an opinion or viewpoint on some subject. In other words, you should offer readers value judgments about a particular topic according to criteria. Such an essay usually has a well-structured argument and a point of view supported with examples.

Related: How to write an evaluation essay 

Tip from SpeedyPaper:
Try to be open-minded and use only facts when creating this type of essay. Your paper should follow the classic essay structure and have separate ideas and conclusions.
Personal statement essay
As a rule, personal statement essay is a paper, which is part of the admission process. As a student, you must create an essay introducing you as a person and a knowledge seeker. Your paper should reveal something about who you are. As a rule, students can share real stories, experiences, ambitions, or academic goals.

Related: How to write a personal statement essay 

Tip from SpeedyPaper:
As a rule, admission officers want to know more about who you are and what academic achievements you have on your account. It would help if you showed your outstanding talents or the prerequisites for comprehending a certain academic field.
Proposal essay
Typically, this essay proposes an idea and provides evidence to convince the reader why that idea is good or bad. For example, students may describe certain proposals in the field of education, business, or economics, making arguments in favor of the relevance of such ideas. By the way, the proposal essay has no academic boundaries, so that students can choose any topics and research areas.

Related: How to write a proposal essay 

Tip from SpeedyPaper:
When creating such an essay, your proposal should be clear and realistic. What if you are describing the need to send astronauts to colonize Mars? Give arguments that show that your proposal makes sense.
Compare and contrast essay
Many students want to know how to write a compare and contrast essay papers. Luckily, you don't have to worry about having any problems. This essay examines two or more topics, comparing their similarities and contrasting their differences. In other words, you need to analyze things and focus readers on critical commonalities and differences.

Related: How to write a compare and contrast essay 

Tip from SpeedyPaper:
As a rule, you must compare things with a general purpose or scope. So, for example, you can describe the similarities and differences between ICE and electric car engines. So this is because the scope of such devices is the same. At the same time, you can visually show the contrast between technologies.
Process essay
The essence of this essay is hidden in its title. You need to describe a certain process or give step-by-step instructions for acting. As a student, you must present the essential steps, explain them, and stick to a logical order. A process essay requires maximum attention to detail and sequence.

Related: How to Write a process essay 

Tip from SpeedyPaper:
Your task is to describe a certain process in as much detail as possible. As a rule, professors ask students to follow a logical or chronological order or to provide a step-by-step guide with explanations. So you should clarify the details and consult with your professor in advance.
Definition essay
Such an essay is aimed at a detailed and comprehensive explanation of any term, defining what it means or clarifying which meaning is intended when a word has several meanings. As a student, you must use various techniques to comprehensively define what you are about to analyze. In some ways, this essay is a mix of rhetorical styles and does not have a single writer's concept.

Related: How to write a definition essay 
Critical analysis essay
As a rule, such an essay analyzes a certain literary work. However, you may also stick to the thoughts of the author or the plot concepts and actions of the characters. Your goal is to focus on the author's thesis, argument, and point of view by adhering to logical reasoning and offering supporting evidence. Try to analyze ideas and concepts as clearly as possible, and do not change the general idea, especially if the author meant something opposed to your opinion. Now let's move on to the next step.

Related: How to write a critical analysis essay

Tip from SpeedyPaper:
Critical analysis of any topic involves an open mind and strict adherence to logic. So this is why you should not add subjective ideas and personal opinions unless your professor asks you to. Instead, try to act like researchers who are critical of everything they see and hear.
Rhetorical analysis essay
As a rule, the goal of every rhetorical analysis essay is to influence the audience. When analyzing topics, you must divide ideas into parts and analyze them in detail. Explain to the audience how certain things work and produce a certain effect. In other words, such an essay is aimed at boosting your rhetorical skills. As a rule, professors do not forbid students to experiment, so you can use your experience or generally accepted ideas to explain some things. At the same time, you can be guided by academic canons or common sense when explaining certain things.

Related: How to write a rhetorical analysis essay 
Admission essay
An admission essay is a paper that is part of your admission process. Representatives of educational institutions analyze such papers to find the most motivated students. That is why you should write about your goals, ambitions, experience, motivation, or knowledge you will boost in the future.

Related: How to write an admission essay 

Tip from SpeedyPaper:
As a prospective student, you must show that you are motivated enough to become part of the academic community as quickly as possible. It would help if you showed your thirst for knowledge and ability to adapt to any conditions. Many admission officers only read your intro, so the first few sentences must be very catchy.
Problem solution essay
It is a unique paper that doesn't look like a typical narrative essay or other assignments. As a student, you must focus on a particular problem and devise different solutions. However, you can also focus on the most effective solution that will solve problems and prevent any consequences in the future. Sometimes the solution to problems can be controversial and lead to unexpected consequences. As a student, you must look for the perfect solution or suggest multiple options without promoting any action. Do not forget that you should be open-minded and look at problems from the outside. Such a strategy is welcome in the academic community.

Related: How to write a problem solution essay 
Tip from SpeedyPaper:
The best way to write such an essay is to visualize the key problem and provide solid arguments for solving it. For example, you could write about the rise in alcoholism and provide a clear idea of how to reduce alcohol consumption. No whiskey, no alcoholics. In other words, brevity is a soul of wit.
Creative essays
Many students want to know how to write a creative essay. This assignment involves creating a specific scenario or story that shows your creativity as a writer. You can choose any subject or topic. The only goal is creativity and a non-standard writing approach. The creativity of your essay can show up in how you write paragraphs or form your ideas. Also, you can operate with many facts in one paragraph or break the fourth wall.

Related: How to write a creative essay 
Reflective essays
As a student, you will often write such essays. Such an assignment aims to analyze any moment, experience, life situation, or event. The background should explore your ideas, feelings, and opinions. Your goal is to show how your chosen topic affected you. Don't be afraid, to be honest. This type of essay aims to understand how you feel and how you understand the field of study. As a rule, you will have to describe past events. But sometimes, the task of such an essay may be a reaction to future actions. In any case, you can be biased if your professor doesn't mind.

Related: How to write a reflective essay 

Tip from SpeedyPaper:
In creating such an essay, you do not have to remain open-minded. Sometimes professors allow you to create such papers based on your emotions and feelings. This approach is especially logical if you have chosen a topic that resonates with you.
Response essay
And here is the most personal type of academic writing, which involves your reflection or reaction to a specific event, phenomenon, text, or fact. However, this essay is often used to agree or disagree with an author of a book or article. As a student, you must describe what things you agree or disagree with and why.
Do not be afraid to express your opinion or bewilderment because of the events read in any book. Such essays are aimed at training your critical thinking. You can analyze story arcs and describe things that seem illogical to you. At the same time, you can argue the writer's and characters' actions using certain literary genres' canons.

Related: How to write a response essay 

Tip from SpeedyPaper:
If you have the freedom to choose, look for your easiest topics. Your response to simple things like gambling addiction will be a much simpler mission than analyzing the causes of global warming. It is unlikely that you want to spend all your free time on research instead of 20 minutes analyzing a simple topic.
Analytical essay
Based on the name, analytical essays are intended for detailed analysis and analysis of certain works, ideas, or facts in parts. As a student, you should concentrate on creative themes and explore their deeper meanings and symbolism. However, your analysis may concern purely scientific aspects with a detailed description of your findings. Your analytical approach may be based on other people's research. But in this case, you should indicate that you are using data from other sources.
Related: How to write an analytical essay 
Cause and effect essay
Many students don't know how to write a cause and effect essay. At the same time, the goals of such an assignment are very simple. It would help if you analyzed actions, phenomena, or situations that lead to certain consequences. You can also describe ways to avoid certain scenarios and alternative ideas. In other words, you are the guide.
Explaining the essence of things and the final to which they lead. Sometimes the cause and effect may seem unrelated, so you have to explain your position in detail. Try to be non-judgmental and extremely informative in presenting your point of view. However, academic recommendations can only guide you and not express personal opinions if necessary.

Related: How to write a cause and effect essay 
Tip from SpeedyPaper:
The right topic is the ideal solution for creating a good cause and effect essay. Choose academic ideas that make it easy for you to follow general requirements. For example, you can describe how a weak plastic recycling industry has led to total pollution of the oceans. In other words, you need a good idea to meet all the criteria for your essay.
Synthesis essay
Not everyone knows how to write a synthesis essay. This type of paper is quite challenging for first-year students as it involves researching a specific academic area using various sources and identifying their relationship to your thesis. In other words, you need to create a symbiosis of ideas, explanations, and facts to provide readers with different points of view. As a rule, such a paper has a classical structure and consists of three parts: intro, body, and conclusion. That is why dividing your ideas into 3-4 main paragraphs will be easy.

Related: How to write a synthesis essay 
Informative essay
When you write such an essay, you must educate your reader on a topic. In most cases, you need to define a term or compare something. Typically, such essays are associated with comprehensively analyzing a particular academic area or providing a clear sequence of actions. You also need to present an opinion or try to persuade your reader. Therefore, your essay must be comprehensive. The key goal of students is that each explanation or idea allows readers to understand the topic's essence.

Related: How to write an informative essay 

Autobiography essay
Autobiography essays can be both exciting and challenging. They offer an opportunity to reflect on your personal history, important events, and their impact on your growth. Essay writing services can help when it is tough to kickstart this type of essay. Start by jotting down significant life events.
Next, construct a narrative around these memories. A
quick essay writing service
can offer you a structured framework. Don't be shy in expressing personal feelings; it's your story. Remember, your life's journey is unique. Share it confidently and honestly. With an autobiography essay, you're the author of your own life story.
Literary analysis essay
In a literary analysis essay, you have to dissect the components of a piece of literature. Picking the correct topic is essential and often daunting. If you wonder
how to choose an essay topic
, start by exploring the piece's themes, symbols, or characters. Don't hesitate to consider less obvious aspects.
A deep analysis of secondary characters or overlooked symbolism can make for an intriguing essay. If you're unsure, brainstorming ideas can help. Understanding and articulating the author's intent sets a solid foundation for your analysis. Discover the hidden gems within the text and let your essay shine!
Character analysis essay
Understanding a character's motivations, traits, and development is the essence of a character analysis essay. Here, you explore the character's journey, role, and significance within the story. Start by choosing a character that fascinates you. Take notes of their actions, dialogues, and how other characters perceive them.
Look for patterns in their behavior. These patterns can be clues to their personality and motivations. Avoid rushing this process. The more time you spend understanding the character, the more depth you can provide. Remember, a well-written character analysis essay will bring the reader closer to the character, offering a deeper understanding of the story's heart.
Exemplification Essay
As the name suggests, an exemplification essay uses specific examples to illustrate or substantiate a point. It's similar to an argumentative essay but focuses on examples instead of argumentation. While it doesn't share similarities with
types of research paper
tasks, gathering suitable examples involves a bit of research.
Like in research papers, you should ensure that the chosen examples are relevant, specific, and adequately support your thesis. The aim is to persuade your reader using evidence from real-world examples. Remember, a well-structured, well-researched exemplification essay can effectively illuminate your point of view.
Essay for scholarship
Writing an essay for a scholarship can seem daunting, but remember; this is your chance to shine. It's an opportunity to show the selection committee who you are beyond grades and test scores. A well-crafted scholarship essay can set you apart from other applicants. The key is to share your life experiences, aspirations, and what makes you unique.
Be honest and direct. Your passion and drive should be palpable in your words. Be sure to review and revise your essay before submission. A polished, sincere, and compelling essay can open the door to new educational opportunities.
Explanatory essay
Writing an explanatory essay is a task that enables you to communicate complex ideas to your audience in a simplified and understandable manner. But before you begin, you might be wondering
how to choose a topic for an essay
. For an explanatory essay, select a topic that interests you and that you feel confident explaining in detail.
You might explain a process, concept, or situation that intrigues you. Remember, the goal is not to persuade or argue but to inform. When you're passionate about the topic, it shows in your writing, and this engagement can make your essay more compelling for your readers. So when explained clearly and comprehensively, your chosen topic can transform your explanatory essay into a beacon of knowledge for your readers.
Opinion essay
An opinion essay is a chance to express your thoughts on a topic or issue. It's about persuasion and convincing your reader to see things from your perspective. You present your viewpoint clearly in the introduction, support it with reasons and evidence in the body paragraphs, and restate it convincingly in the conclusion.
The power of an opinion essay lies in its cogency. If you're struggling with organizing your thoughts or unsure how to structure your arguments, don't fret. Seeking
essay help
can guide you in the right direction. Remember, paper help is not a sign of weakness but a tool for improvement. With the right assistance, your opinion essay can transform from a pile of ideas into a compelling piece of writing.
Formal essay
A formal essay is a piece of writing that informs or persuades its audience. It has a more serious tone, a clear focus on the topic, and is organized into paragraphs that guide the reader through the content. A formal essay demands focus, organization, and a deep understanding of the subject matter. It's about developing an argument or analysis using facts, evidence, and logic.
If you struggle to articulate your points in a compelling, structured manner, you might find yourself saying, "
Rewrite my essay for me
." This phrase is not a defeat. Instead, it can be a strategic step towards improving your work. Professional editors can enhance clarity, polish language, and strengthen arguments. They can transform your draft into a well-structured, compelling formal essay. Don't shy away from seeking help; it's a pathway to growth.
Related:
How to write a formal essay
Poetry analysis essay
Delving into poetry analysis essays can be a journey full of discoveries. This type of essay asks you to uncover the layers within a poem, interpret its meaning, and explore its form and language. You must focus on themes, symbols, imagery, and the poet's stylistic choices.
It's all about feeling the rhythm, understanding the wordplay, and immersing yourself in the poet's world. Begin by reading the poem several times, out loud if possible, to feel its pulse. Your goal is to illuminate the poem's depth and its emotional impact. A well-written poetry analysis essay reveals the poem's soul, inviting your readers to share in its beauty and complexity.

Related:
How to write a poetry analysis essay
Conclusion
As you can see, there are quite a few types of essays you have to craft as a student. All these papers are aimed at developing different skills and expanding your knowledge. Some types of essays are easier or more difficult than others, and you need to be prepared for this. At the same time, you have a certain amount of academic leeway within certain kinds of assignments. Knowing all the basic definitions and tips, you will surely be able to stand out from the crowd and create an outstanding paper.